Here's how to replace an uninspiring sky with a more interesting one from another image.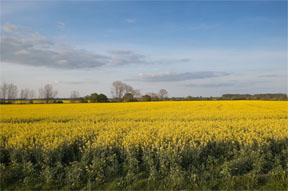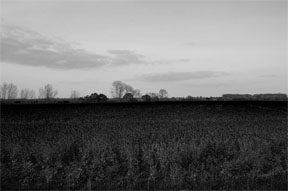 Open the channels palette and copy the channel with the greatest contrast between foreground and the sky.
Adjust the levels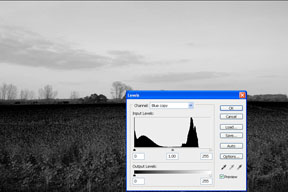 Use the Dodge Tool and set Range to Highlights and Exposure to 50% and brush over the sky to turn it completely white.
Now select the Burn Tool and set Range to Shadows and Exposure to 50% and use to turn the rest of the landscape black.
Select the channel with CTRL-click and then change the selection to inverse. (CTRL-SHIFT-I)
If you would like to donate to the support and upkeep of this site please feel free.
If you are interested in becoming an author on this site with the ability to contribute tutorials please contact me at Scot@PhotoshopLife.com with a little bit about your experience with Photoshop.